My Free Farm – Events in browser games

My Free Farm – browser games with farm setting
It´s a simple but ingenious idea. In the browser game My Free Farm, players build their own farm, breeds animals, produces different products and supply the so called "farmies", virtual customers visiting the players´ farm, with them! Experience the extraordinary farm game fun!
---
My Free Farm
New events time after time
My Free Farm amongst the long-term browser games. To keep hardworking farmers excited, the game offers its players different events.
Multiple occasions per year
Every season has its own special occasions. The events in My Free Farm aim to make this special flair available ingame.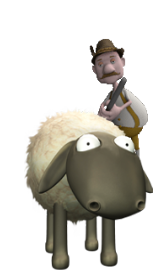 Short term specials
Events often bring new graphics, decoration, plants and quests. During the course of these events, all My Free Farm players can get caught by the browser game´s modified mood and enjoy all of the diverse specials to their full extent. Needless to say, temporary features do not replace content and won´t disturbe the routine of hobby farmers.
Extraordinary events on My Free Farm
Special occasions require special actions. Thus, the game's first anniversary was accompanied by a gift-giving campaign. During the course of this campaign, all of the ten million players were able to claim a birthday cake for their shadow box. Specials like that are typical for Upjers´ amazing browser games.
All coming specials are announced via en.upjers.com !
Discover new sides of your favorite browser games!
Enjoy diversity and celebrate together!
Completely free - games by Upjers
German browser game producers upjers have been developing browser games since 2006. These are online games with e.g. farm settings, playable in a web browser(e.g. Internet Explorer, Mozilla Firefox etc.). Downloading content is not required.