Free Games – Playable in your browser without download!

My Free Farm – free games set on a farm
Together with the cute pig Gordon, players set out into their big rural adventure in My Free Farm. The entertaining browser game lets players build their own farms, visit the nearby villages, and turn into successful farmers. Discover an extraordinary game!
---
My Free Farm
Popular free games
Most browser games are entirely free-to-play. Free games rank among the most popular games of the sector.
A large selection
Despite the fact that they are playable for free, the range of subjects free games cover is comparable to that of retail games: all genres are available.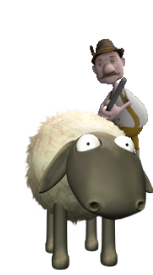 Beyond free features
Titles such as My Free Farm are developed as first games in the first place, and guarantee unlimited entertainment to all gamers that want to play for free only. Those who want to get just a tad more out of their favorite games can do so by investing a small sum for additional premium features. These allow die-hard gamers to customize their game even further, or increase the games' usability.
Free Coins for recommendations
Some games enable their players to reach premium status even without investing money, for instance, by trading with other players. For further details on how to gain Coins, best stop by on My Free Farm's forum. You will also find useful information on the available premium features here.
Already discovered Upjers' game portal?
More than 28 top games directly in your browser!
Sign up once, and play without downloads!
Upjers – free games, full entertainment!
Since 2006, Bamberg-based game producers Upjers have been developing what is commonly known as browser games: free games that can be played directly in any browser, and require neither downloads, nor installing. That way, everyone can play for free and discover a fascinating zoo world.
Free games by Upjers:
If you'd like to have more information, or want to check out other browers games by Upjers, please visit the following site: