The complexity of a business simulation

My Free Farm – the funny business simulation
Business simulation – the term may sound dry and boring at first. My Free Farm proves, however that it doesn´t have to be like that. For in My Free Farm, players are able to run their own farm, solve funny quests, and interact with other players.
---
My Free Farm
A mix of fun and challenge
If everything is achieved easily, games get boring quickly. That's why My Free Farm is equipped with elements of challenging business simulations.
Train your brain
My Free Farm doesn´t confront you with complex puzzles. But as business simulation, maximum success requires a strategic style of playing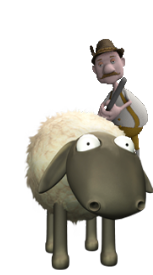 Beginners´ learning curve
The farming game follows clear structures: beginners have fewer options. To unlock more complex plants and buildings, you need to reach higher levels first. This system ensures that every detail of the business simulation is explained step by step. Thus, players won't run the risk of being overburdened with a load of details at the beginning of the game, and are experienced enough to judge the potential of each new feature as it becomes available.
A new breed of business simulation
My Free Farm shows that business simulations don´t have to be dry and boring. Next to the fascinating mix of simple fieldwork and ranching, which My Free Farms brings to your PC in its unbelievable charming way, pursuing perfection is only a minor factor.
Find more online games on en.upjers.com!
A one-of-a-kind business simulation
Play for free and have fun!
Discover free Upjers games
Free business simulations are the specialty and passion of Bamberg-based browser game producers Upjers. Since 2006, the gaming company has been developing great simulations that are playable completely for free. These browser games do not require a download.
More information on My Free Farm
For tips and tricks please visit the My Free Farm forums.